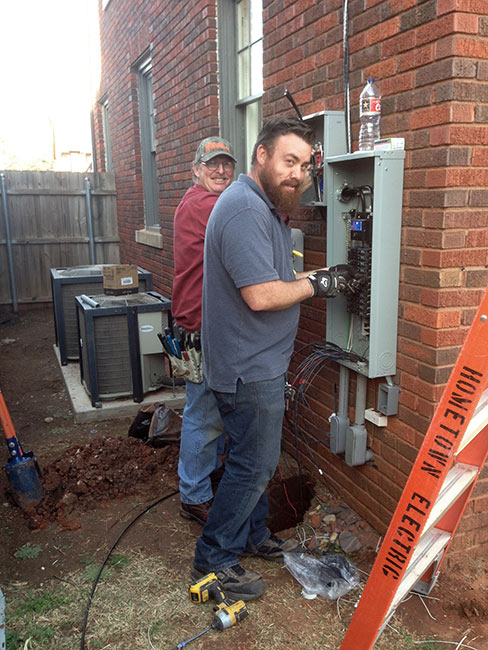 This picture was taken in the Historic Lincoln Terrace area just a few blocks from the capital of Oklahoma.
This is a residential relocation for electrical service to the house.
This is a whole house remodel with electrical in all parts of the home. The service was relocated to the side of the house in order not be seen from the back yard. Relocation of the circuits was taken through the basement to the new service location.
Now that the panel and service has been relocated the new utility line will be installed underground so that there are no overhead lines coming across the yard.