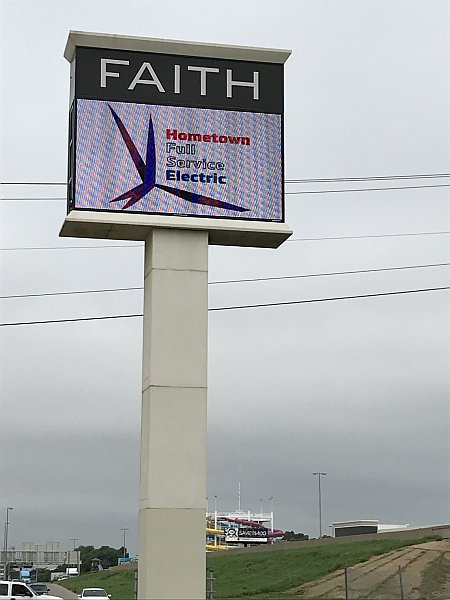 Hometown Full Service Electric is pleased to have sponsored the "Feed 5,000" project of Faith's Church in Oklahoma City. We were one of many who contributed time and money to support this cause as a way to give back to the community.
Faith's Church, located at Portland and I-40, set up a BIG tent for the event. Everyone is invited to this annual event held in August, that is now in its 17th year. It is estimated that around 4,000 folks attended this year (2019)... getting closer to the 5,000 goal. This year's theme was "Toy Story." There is a 15 to 20 minute program, followed by lunch and water for everyone. Backpacks with school supplies are handed out to school children.
Thank you to Faith's Church for hosting this event and putting the logos/names of sponsors on your marquee. It was nice to see our business name in lights for such a worthy cause.