INTERIOR PROJECTS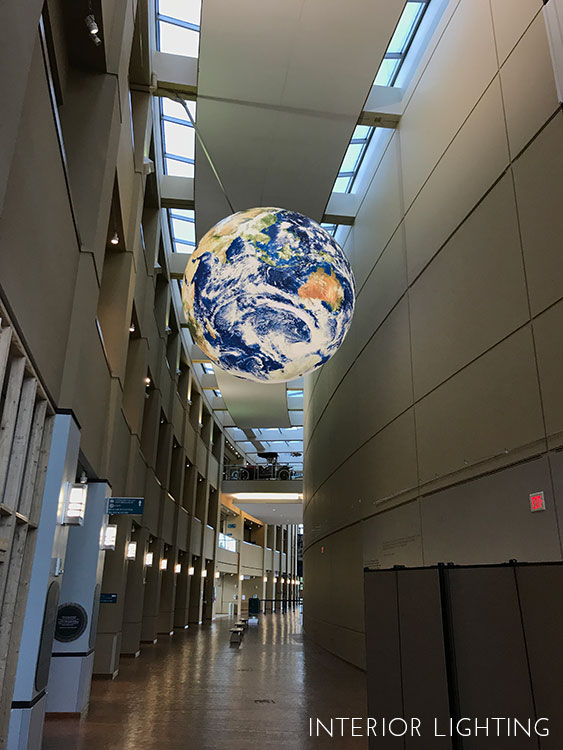 Providing power for the new Apollo display started with connecting power to the planet Earth. We're lighting up planet Earth and making it rotate!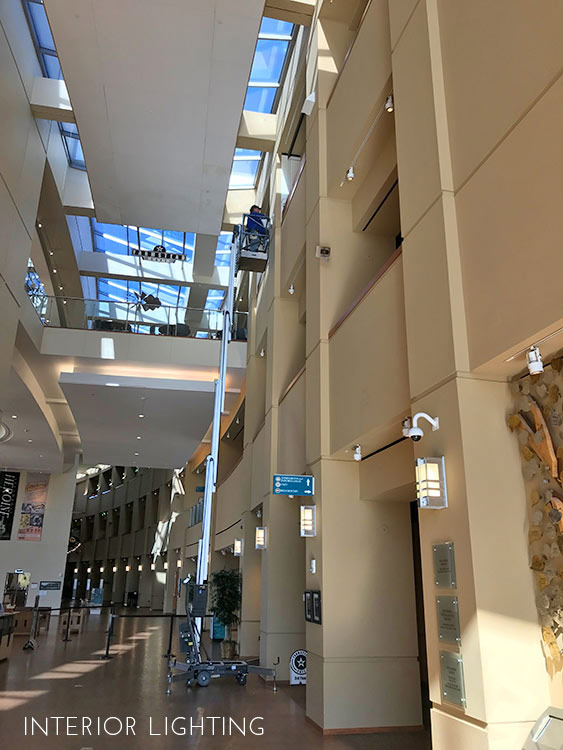 In large facilities, light fixtures aren't always easily accessible when a lamp or part of the fixture needs to be replaced. Such was the case for the Oklahoma History Center in Oklahoma City. Some of their lighting on the third-floor level had gone dark, so they contacted us. In the photo, you see us replacing the ballasts and the lamps in the wall sconces that highlight the ceiling at the third-floor level.
EXTERIOR PROJECTS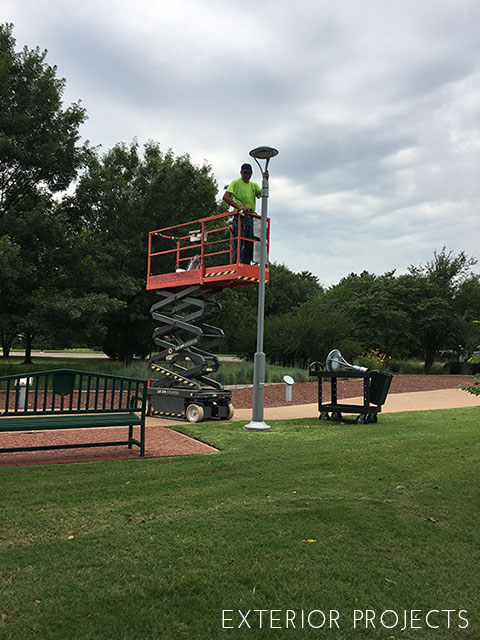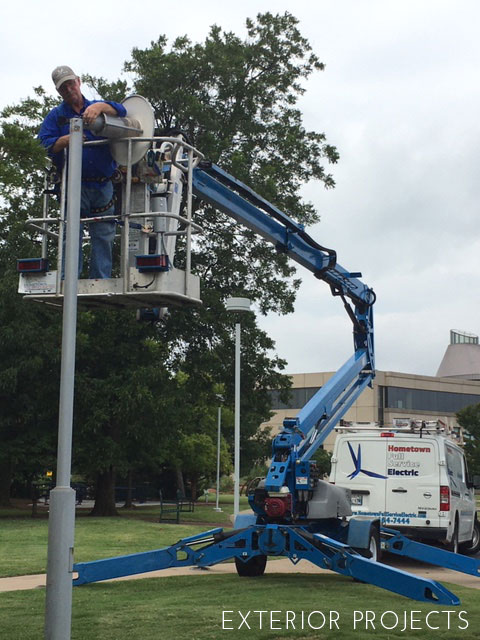 Replacing existing fixtures with LED fixtures for outside area lighting at the Oklahoma History Center. The lighting that is presently being used throughout the OHC is being replaced with LED lighting. This will provide better lighting at a lower cost without sacrificing safety.